Did you know Pierce County has a historical lighthouse?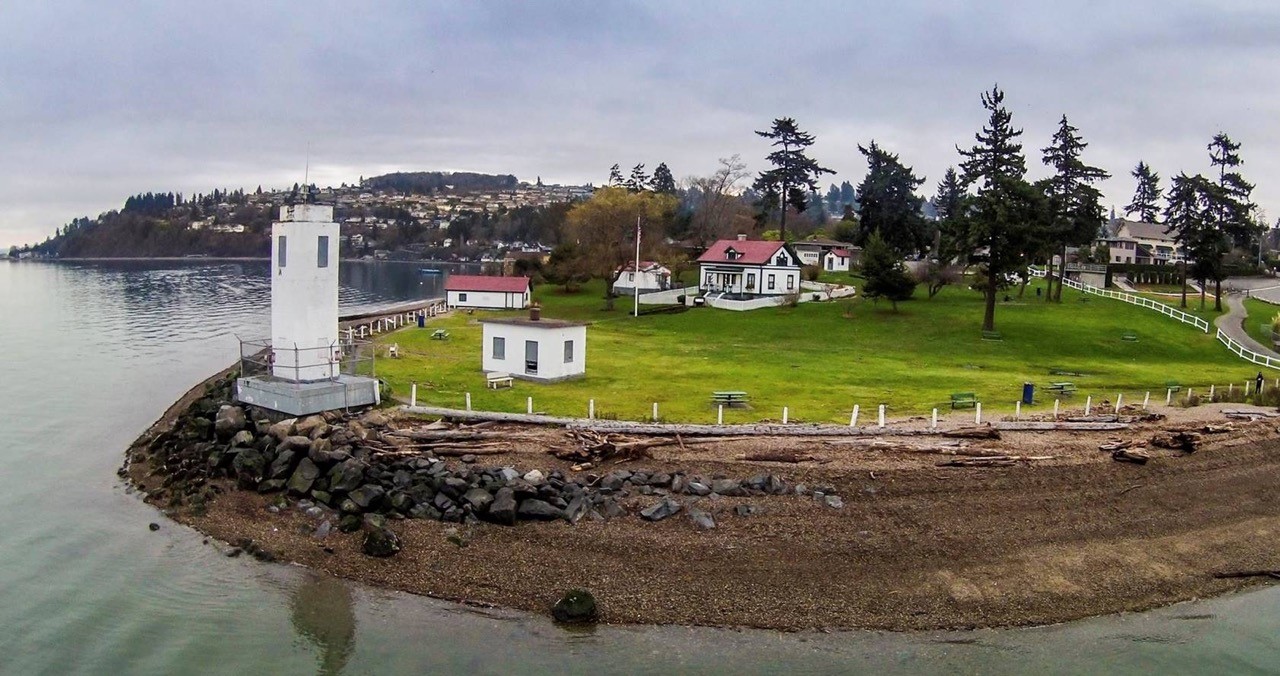 Brown's Point Lighthouse Park is located on the tip of Brown's Point in Northeast Tacoma.
Two years before Washington became a state, 1887, a fixed white light lens lantern was secured to a white post on Point Brown. In 1903 the first lighthouse and a home for the lightkeeper were built.
Today you can step back in time and tour the Light Keeper's Cottage, history museum and Boathouse and walk along the beach and picnic on the wide-open lawn.
The US Coast Guard owns the property. Metro Parks Tacoma has a long-term lease to have it open as a public park.
Points NE Historical Society, the steward of the history of the three communities of Dash Point, Browns Point and NE Tacoma, has an agreement to help restore the buildings and have them open to the public.  They maintain a history research center at the park for historical documents, photos and changing exhibits in the basement of the Light Keepers Cottage. In addition, Points NE Historical Society hosts events of interest to all history and lighthouse enthusiasts.
For more information about Brown's Point Lighthouse Park and scheduled Docent tours of the Light Keepers Cottage go to: https://www.metroparkstacoma.org/browns-point-lighthouse-park.